What are Apostille Services and How Can They Help You?

Marcia B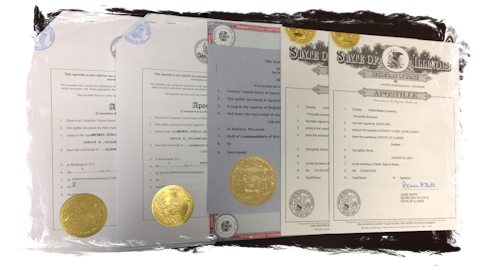 Apostille services play a crucial role in our increasingly globalized world. As more and more individuals and businesses engage in international transactions, the need for authenticating and legalizing documents becomes paramount. When you find yourself in a situation where you need to present a document in a foreign country, it can be a daunting task to navigate the complex web of legal requirements and ensure that your document is recognized and accepted.
Fortunately, apostille services specialize in simplifying this process for you. They have a deep understanding of the specific requirements of different countries and can guide you through the necessary steps to ensure that your documents meet all the legal standards. Whether you are expanding your business operations overseas, pursuing educational opportunities abroad, or even planning to move to a different country, apostille services can be your trusted partner in ensuring the smooth and hassle-free processing of your documents.
One of the key advantages of using apostille services is the time and effort they can save you. Instead of spending valuable time researching the legal requirements of different countries, apostille services can take care of all the necessary paperwork on your behalf. This allows you to focus on the important aspects of your business, studies, or personal matters, knowing that your documents are in capable hands.
Furthermore, apostille services have the expertise and knowledge to navigate the often intricate and ever-changing legal landscape. They stay up-to-date with the latest regulations and requirements of different countries, ensuring that your documents are properly authenticated and recognized. By entrusting your documents to professionals, you can have peace of mind knowing that they will be accepted without any complications.
In addition to their legal expertise, apostille services also offer convenience and accessibility. With the advancement of technology, many apostille services now provide online platforms where you can easily submit your documents and track their progress. This eliminates the need for physical visits to government offices and ensures a seamless and efficient process.
In conclusion, apostille services are an invaluable resource for anyone requiring international document legalization. Their ability to simplify the complex and time-consuming process of authentication and legalization can save you both time and effort. By leveraging their expertise and navigating the intricate legal requirements of different countries, apostille services ensure that your documents meet all necessary standards. With their assistance, you can confidently use your documents anywhere in the world, knowing that they are properly authenticated and recognized.